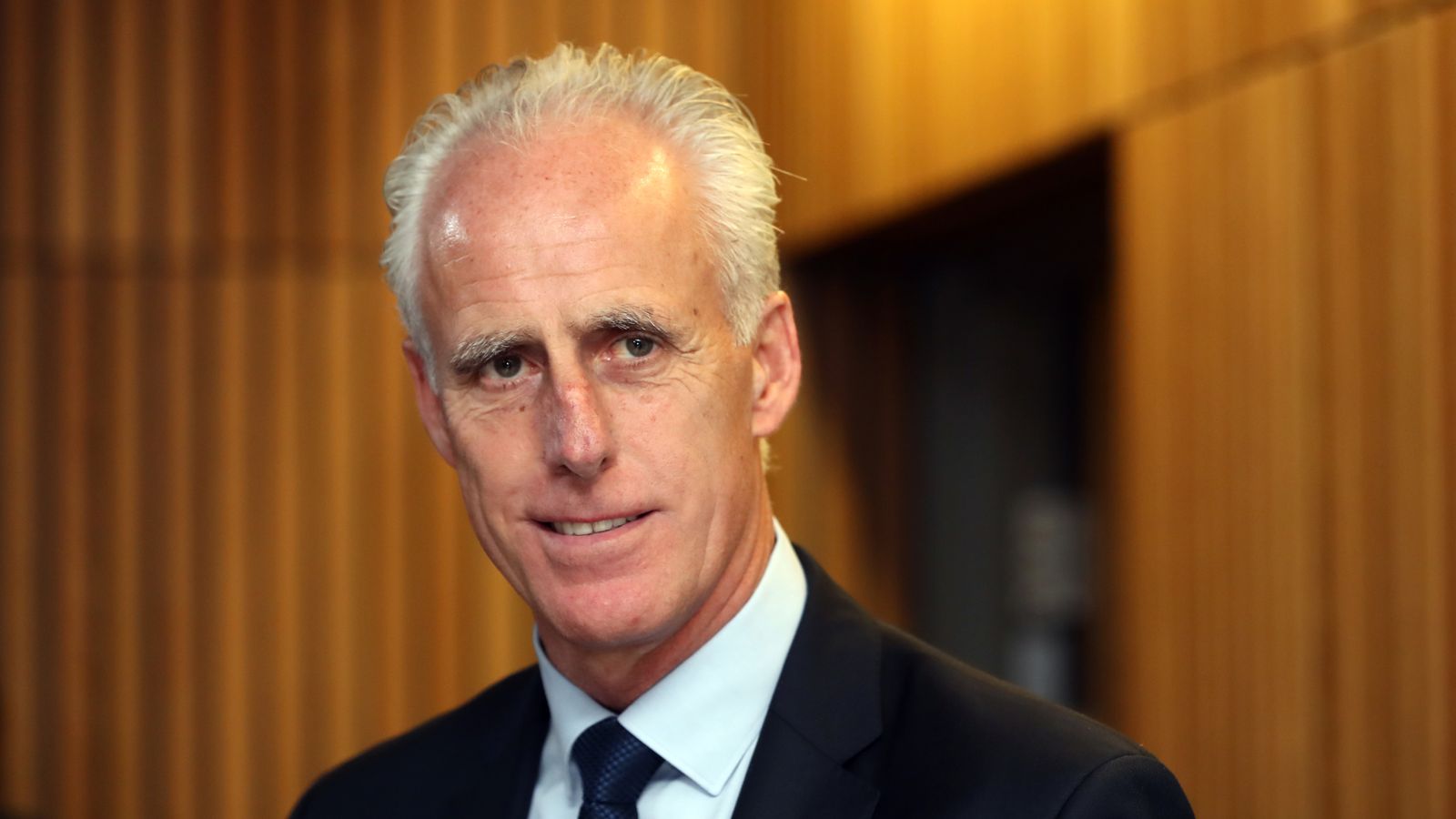 Mick McCarthy entered the press conference at Aviva Stadium with a broad smile and apparently cracking a joke with FAI Communications Director Cathal Dervan after tonight's match.
McCarthy held court and started the post-match press conference by saying: "We've gotten a good point against a very good side. A team full of very good players, playing with very good clubs.
"I've got three lads in the middle of the park who have six games between them all season, but they're the most experienced players we have so I went with them tonight.
"The atmosphere was fabulous and it was a great night. It reminded me of great nights during my previous reign and during Jack (Charlton's) time in charge (of Ireland).
"I think the fans got right behind us. I've had really good will towards me and the players. People are starting to believe in the team again.
"The substitutions worked well when chasing the goal. I'm delighted for Didsy (David McGoldrick). It's great getting a standing ovation when you come off but as a striker you want to score goals so I was delighted for him.
"I haven't thought about Enda Stevens being suspended. We might bring in Steven Ward for next month's matches.
"We might not be the best team in the group but they'll have to put us down before we give up and that's a wonderful trait to have in a team. My players are a great bunch of lads and they work extremely hard.
Mick was then asked, why do we create more chances when we're 1-0 down?
Mick replied: "Well I did change shape (after the Switzerland goal) and that helped change things around and made us more offensive and dangerous."
McCarthy said he wasn't surprised that Switzerland played with virtually a seven-man attacking unit and stated once again: "They're a very good team".
McCarthy was then asked if he sees Switzerland being a lot better over there (in Switzerland) than they were here?
McCarthy: "Well if they're a lot better over there than here then we're going to have to circle the wagons a bit because they were pretty good here.
"We couldn't play as attacking for the whole match as we did after we went behind. We were never going to go 4-4-2 and go gung-ho for the whole game. I think we took Switzerland by surprise with the way we came out and attacked them."
McCarthy then mentioned that Shamrock Rovers' Jack Byrne would be called up for the friendly versus Bulgaria at Aviva Stadium next Tuesday before the press conference was wrapped up.