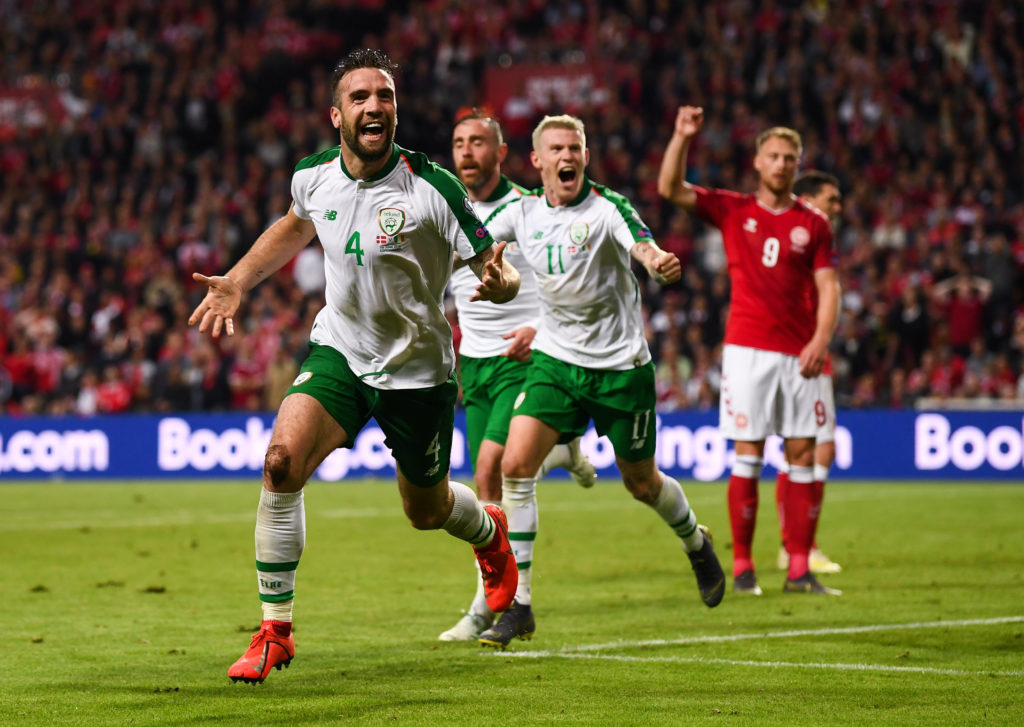 None of our current crop of Irish players might have quite the same global renown of players of old, but, somehow, they managed to come away with a result in Copenhagen.
When Shane Duffy last scored against the Danes, they put five past Martin O'Neill's side.
In Copenhagen, Mick McCarthy's team survived the five remaining minutes to secure a share of the spoils.
This was akin to Conor McGregor somehow getting a verdict against Floyd Mayweather. It was that unlikely.
The home fans' chant of 'you're just a s*** part of England' might have been water off a duck's back but it was a tough watch as Ireland were on the ropes before Duffy landed a sucker punch five minutes from the end.
Of the team McCarthy sent out, Duffy was one of only four players — the others were Séamus Coleman, Robbie Brady and Jeff Hendrick — who had played top-flight football in the season just finished.
The free-kick from which Duffy was scored was delivered by Alan Judge, who has resigned for Ipswich Town despite their relegation to League One.
But bar Matt Doherty, there was no omission from the starting XI that would generate any sort of debate. McCarthy is playing with a much weaker hand than he had during his first spell in charge.
But this result was another instance of him somehow maximising his resources to deliver an improbable outcome.